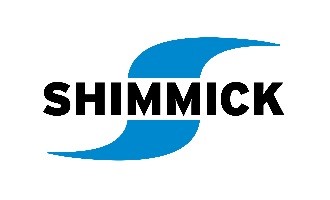 530 Technology Drive, Suite 300 – Irvine, CA 92618
Phone: (949) 333-1500, Fax: (949) 333-1510
Shimmick Construction Company, Inc. is a Prime Contractor requesting bids from certified DBE/MBE/WBE/SBE firms. Subcontractors/Suppliers/Professional Service for the following project:
City of San Diego, Lakeside Valve Station Replacement BID No. K-23-2168-DBB-3-C
REVISED Bid Date & Time: April 14, 2023 @ 11:00AM
Quotes received after the above Bid Date & Time may be deemed non-responsive
FORM 4500-3 and the Debarment & Suspension Certification must be completed & submitted
no later than close of business April 13, 2023.
SCOPE OF WORK: The project includes the replacement of an existing water valve station on an approximately 0.68-acre lot at 12450 Woodside Avenue with a new valve station. Removal of the existing valve station would consist of the demolition of five existing one-story accessory structures (garage, out building, caretakers house, pumping plant, & valve station) & existing asphalt concrete paving, concrete pad, & sidewalk; removal of existing landscaping & approximately five street trees, & removal of existing water pipe, valves & appurtenances. The new valve station would consist of a new 5,800 square-foot, one story structure, which would house an electrical room, mechanical room, & valves. The new adjacent workroom is approximately 760 square feet in area. The project would also include installation of underground water utilities, valves, & other water-related appurtenances, asphalt &concrete paving, sidewalks, landscaping & street trees, & a new valve station garage. In addition, the project will construct a backup generator which includes a permanent diesel-fueled generator on site for up to a 36-hour duration of emergency power generation.
Scopes of work and suppliers requested but not limited to the following: Sand & Gravel Supplier, Concrete & Cement Supplier, Steel Supplier, Pipe Supplier, Traffic Control, Temporary Railing ( K-Rail), Structure Excavation, Structure Backfill, Concrete Pumping, Paving Asphalt (Asphalt Concrete), Minor Concrete Structure, Joint Seal – Water Stop, Reinforcing Steel, Waterproofing, Plastic Pipe, Welded Steel Pipe, Concrete Curb & Sidewalk, Saw Cutting, Fencing, Painted Traffic Striping & Marking, Signal & Lighting, Trucking (Super-10), Water Truck, Street Sweeping Truck, Roofing, Masonry, Plumbing, Low Voltage Electrical Systems, Heating & Air Conditioning, Landscaping Contractor, Insulation, Demolition, Construction Staking (Surveying). Additional scopes of work may be found in the project documents.
Shimmick Construction has listed scopes of work that may be broken down into economically feasible packages to encourage DBE participation. Shimmick will conduct itself in good faith with all firms participating on this project. Shimmick also requests non-DBE subcontractors to provide lower-tier DBE participation. Bidders are requested to indicate any lower-tier DBE participation information so it can be evaluated as part of their quote.
Shimmick Construction Company, Inc. – 530 Technology Drive, Suite 300 - Irvine, CA 92618
Phone: (949) 333-1500, Fax: (949) 333-1510
For additional specific project information or to discuss obtaining necessary equipment, supplies, and/or materials, please contact Brian Larsen at or blarsen@shimmick.com or 949-704-2338.
Send all quotes for this project to estimating.southwest@shimmick.com.
Contract documents are available: Contract Documents may be obtained by visiting the City's website: http://www.sandiego.gov/cip/ Plans and Specifications for this contract are also available for review in the office of the City Clerk or Purchasing & Contracting Department, Public Works Division. Shimmick Construction has made the plans and specifications available through SmartBidNet: https://securecc.smartinsight.co/#/PublicBidProject/690772 if you require assistance with access to plans/specs or contract requirements please contact Nicole Holliday at nicole.holliday@shimmick.com or at 949-704-2332.
CONTRACTOR REGISTRATION REQUIREMENTS: Labor Code Section 1771.1 (a) A contractor or subcontractor shall not be qualified to bid on, be listed in a bid proposal, subject to the requirements of Section 4104 of the Public Contract Code or engage in the performance of any contract for public work, as defined in this chapter, unless currently registered and qualified to perform public work pursuant to Section 1725.5. It is not a violation of this section for an unregistered contractor to submit a bid that is authorized by Section 7029.1 of the Business and Professions Code or by Section 10164 or 20103.5 of the Public Contract Code, provided the contractor is registered to perform public work pursuant to Section 1725.5 at the time the contract is awarded.
Bids submitted will confirm the acceptance of the terms and conditions of SCCI's Standard Long Form Subcontract or Purchase Order, available upon request. A Subcontractor/Supplier providing a proposed bid/price will be viewed as accepting SCCI's Standard Long Form Subcontract or Purchase Order-100% Performance and Payment bonds are required for subcontractors; material bonds are required from all suppliers. Shimmick Construction will pay bond premium up to 2%. Subcontractors/Suppliers will be required to abide by terms and conditions of the AGC Master Labor Agreements. All proposers are bound to the prime contract terms and conditions, including payment provisions. Insurance coverage is required as set by the Owner Contract or Shimmick Construction – whichever is greatest. Minimum insurance requirements: General Liability $1M-Per Occurrence/$2M-Agg/$2M-Completed Operations; Excess Liability $5M; Auto Liability $1M; Workers Comp & Employer Liability $1M. The listing of a Subcontractor/Supplier is not to be construed as an acceptance of all of the conditions or exceptions included with the price quote. Shimmick requires that Subcontractor & Supplier price quotes be provided at a reasonable time prior to the bid deadline to enable a complete evaluation. For assistance with bonding, insurance or lines of credit contact Joe Henry at jhenry@shimmick.com or 310-261-1496.
Shimmick Construction Company, Inc. is An Equal Opportunity Employer