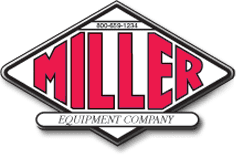 Miller Equipment Company, Inc.
An Equal Opportunity Employer
Is requesting SBE/DVBE quotes for the following Project:
Agency: The Metropolitan Water District of Southern California
Project: Colorado River Aqueduct Conduit Structural Protection
Scope of Services: The project consists of work at multiple locations across approximately 60 miles,, installing new reinforced concrete slab protection crossings, crushed aggregate base pads, segmental concrete retaining walls, realigning dirt access roads, grading, drainage improvements, hydroseeding, signage.
Plans & Specs: https://pbsystem.planetbids.com/portal/16151/bo/bo-search
For this project, Metropolitan requires small and/or disabled veteran business participation of at least 25 percent of the total bid
Bids open Wednesday, March 1, 2023, at 2:00 PM (PST)
Miller Equipment Company, Inc. requests sub quotes from all qualified subcontractors and suppliers including certified SBE/DVBE firms performing commercially useful function for the following items of work, including but not limited to: Swppp, Plans And Installation, Clear And Grub, Structural Concrete, Concrete Slab, Concrete V-Ditch, Retaining Wall, Guard Rail, Surveyor, Site Services, Materials (Cab, Riprap, Concrete, Rebar ), Equipment Rental, Trucking, Traffic Control, Environmental, Hydroseeding, Signage, Permitting.
Requirements: Miller is signatory to Operating Engineers, Laborers. 100% performance and payment bonds required for the full amount of the subcontract price. Miller may assist with the bond premium up to 1.5%. Subcontractors must possess a current contractor's license, insurance and worker's compensation insurance coverage meeting Miller's requirements and will be required to sign the standard Miller Subcontract Agreement. A copy of the insurance requirements and agreements can be obtained by contacting the Estimator. Subcontractors must also be registered with a current DIR number. Quotations will be broken down into comparable packages as reasonably necessary. Miller will work with interested subcontractors to identify opportunities to break down items into economically feasible packages. Please call if you need assistance in obtaining bonding, insurance, equipment, materials, and/or supplies. Miller intends to work cooperatively with all qualified firms seeking work on this project. Miller is an Equal Opportunity Employer.
Please include your Contractor License Number and DIR Registration Number on your quote
Miller Equipment Company, Inc.
PO Box 2956
Lancaster, Ca 93539
Phone: 661-945-2525 Fax: 661-945-1183
Estimator: Vernon Huntsinger at Vernon@millereqco.com