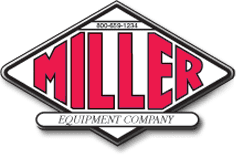 Miller Equipment Company, Inc.
An Equal Opportunity Employer
Is requesting DBE quotes for the following Project:
Contracting Agency: Caltrans No. 09-393804
Contracting Agency: City of California City
Project: Mendiburu Rd. - Hacienda Blvd. to Neuralia Rd. - CML - 5399-(031)
DBE Goal: 23%
Bids open on March 16, 2023, at 2:00 PM
General work description: The work to be done consists in general of but is not limited to reconstruction of existing roadway surface, installation of hot mix asphalt pavement, over cement treated subbase; construction of a cast-in-place triple box culvert. install curb & gutters. cross gutters; shoulder grading, installing traffic stripes, pavement markings, and roadside signs. Other items or details, not mentioned above, that are required by the typical sections, Standard Specifications or these special provisions shall be performed, placed, constructed or installed.
Plans & Specs can be viewed for free at our office.
Quotes for Services and Supplies requested for the following items for bid including, but not limited to: Trucking, Clearing & Grubbing, Site Demolition, Excavation, Backfill, Grading, Compaction, Balance Roadway/Site To New Grades, Cold Plane Existing Ac Surface And Haul Off Site , Channel Excavation, Backfill, Grading, Compaction , Cement Treated Subgrade - Pulverize 12" Exist. Material & Mix With 4% Cement, Water, And Compact To 95% , Type "A" Hot Mix Asphalt, Install 3-Cell 12'X6' Rcb Culvert Per Cal Trans Standard Plans, Install Type "D" Wingwall , Install Type 732F732A Concrete Barrier, Install Type 732Sw Concrete Barrier , Install Tubular Handrailing , Install 8" Thick Concrete Cross Gutter , Install Ada Curb Ramp, Install Curb & Gutter, Rock Slope Protection With Drain Rock , Adjust Water Valve Cover To Grade , Adjust Sewer Manhole To Grade, 5" Reinforced Concrete Cap For Sewer Protection , Install Drain Inlet , Install 2 -15" Pvc Storm Drain Pipes , Striping, Markings And Signage, Install Metal Beam Guard Rail, Install Dike Lype F , Swppp, Install Temporary Fence - Type Esa , Quallly Control Program, Preconstruction Biological Surveys/ Biological Monitoring, Temporary Traffic Control, Install 4" Thick Concrete Sidewalk Rusche Blvd. To Hacienda Rd. , Install 8" Thick Concrete Drive Approach.
Requirements: Miller is signatory to Operating Engineers, Laborers. 100% performance and payment bonds required for the full amount of the subcontract price. Miller may assist with the bond premium up to 1.5%. Subcontractors must possess a current contractor's license, insurance and worker's compensation insurance coverage meeting Miller's requirements and will be required to sign the standard Miller Subcontract Agreement. A copy of the insurance requirements and agreements can be obtained by contacting the Estimator. Subcontractors must also be registered with a current DIR number. Quotations will be broken down into comparable packages as reasonably necessary. Miller will work with interested subcontractors to identify opportunities to break down items into economically feasible packages. Please call if you need assistance in obtaining bonding, insurance, equipment, materials, and/or supplies. Miller intends to work cooperatively with all qualified firms seeking work on this project. Miller is an Equal Opportunity Employer.
Please include your Contractor License Number and DIR Registration Number on your quote
Miller Equipment Company, Inc.
PO Box 2956
Lancaster, Ca 93539
Phone: 661-945-2525 Fax: 661-945-1183
Estimator: Steven Devers at Steve@millereqco.com