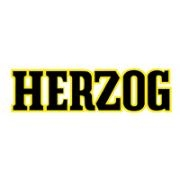 License 959024
An Equal Opportunity Employer
Is requesting quotations from all qualified DBE Subcontractors and Material suppliers
for the following project:
OC Streetcar Construction Project 7-1904
DBE 11%
Bid Date: Friday, April 27, 2018 @ 11:00AM
Subcontractor/Supplier Bids Due: Friday, April 20, 2018 @ 5:00PM
NEW BID DATE: June 19th 2018
Subcontractor/Supplier Bids Due: June 12th, 2018 @ 5:00PM
Addendum 1 issued 12/20/18
https://cammnet.octa.net/procurements/landing/Default.aspx?id=71904
Addendum 2 issued 12/28/18
https://cammnet.octa.net/offlinepackages/71904_2.pdf
Addendum 3 issued 1/4/18
https://cammnet.octa.net/offlinepackages/71904_3.pdf
Addendum 4 issued 1/25/18
https://cammnet.octa.net/offlinepackages/71904_4.pdf
Addendum 5 issued 2/12/18
https://cammnet.octa.net/offlinepackages/71904_5.pdf
Addendum 6 issued 2/23/18
https://cammnet.octa.net/offlinepackages/71904_6.pdf
Addendum 7 issued 3/9/18
https://cammnet.octa.net/offlinepackages/71904_7.pdf
Addendum 8 issued 3/15/18
https://cammnet.octa.net/offlinepackages/71904_8.pdf
Addendum 9 issued 3/22/18
https://cammnet.octa.net/offlinepackages/71904_9.pdf
Addendum 10 issued 4/5/18
https://cammnet.octa.net/offlinepackages/71904_10.pdf
Addendum 11 issued 4/11/18
https://cammnet.octa.net/offlinepackages/71904_11.pdf
Addendum 12 issued 4/27/18
https://cammnet.octa.net/offlinepackages/71904_12.pdf
Quotes for Services and Supplies requested for the following items for bid including, but not limited to:
Concrete Flatwork, Concrete Pumping, Roadway Signage, Roadway Striping and Markings, Traffic Signals/Streetlights, Brick Pavers, AC Paving, AC Milling, Raise/Lower MH and Valves, Earthwork, Lightweight Fill, Temporary Shoring, Pipe Bursting, Sewer, Storm, Water, OCS Foundation Drilling, Traffic Control/Flagging, Project Information Signs, Sawcutting, Joint Seal, Street Sweeping, Trucking, Post Tensioning, Masonry Block Soundwall, Demolition, Excavation, Fencing, Train Control and Signals, Train Communications, Fire Protection (sprinklers), Flooring, Ceramic Tile, HVAC, Insulation/Acoustical Contractor, Landscaping, Structural Concrete

NOTE: Stacy and Witbeck/Herzog is willing to break items of work into smaller increments to assist DBE Contractors and Suppliers in obtaining work on this project. 100% Performance and Payment bonds required. Subcontractor's must possess a current contractor's license. Please email us your interest and for details.

Plans & Specifications are available at our public site: https://stacywitbeck.box.com/v/ocstreetcar

Stacy and Witbeck/Herzog, a Joint Venture
License 959024
2800 Harbor Bay Parkway, Alameda, CA 94502
Phone: (510) 748-1870 Fax: (510) 748-1205
Email: swicalest@stacywitbeck.com