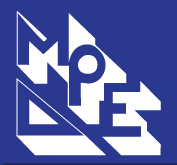 License #972425
An Equal Opportunity Employer
Is requesting quotations from all qualified DBE subcontractors and material suppliers for the following project:
Project Name ~ NORTH SANBORN ROAD SAFETY IMPROVEMENTS
Owner ~ City of Salinas
Project Description: In general, the work shall include, but is not limited to construction of curb and gutter, sidewalk, ADA compliant pedestrian access ramps; installation of a traffic signal systems/equipment at 10 signalized intersections; and all incidental and appurtenant improvements and restorations specified on the Plans and herein these Special Provisions.
DBE Goal: 9.59%
Location ~Salinas, California
Project # 9089 Federal Project HSIPL 5045(027)
Bid Date: January 30, 2018 at 2:00 PM
This request includes, but is not limited to, the following:
TRUCKING, ELECTRICAL, CONCRETE, TRAFFIC SIGNAL, SWPPP.
Plans: Plans may be obtained from the following locations:
https://www.cityofsalinas.org/our-city-services/public-works/current-projects/bidding-information
b.Central Coast Builders Association
c.MPE - (831) 384-4081, 192 Healy Ave, Marina CA 93933
INSURANCE REQUIREMENTS (including but not limited to): Bonding, insurance, lines of credit and any technical assistance or information related to the plans or specification and requirements for the work will be made available to interested DBE, certified small and micro business suppliers and subcontractors. Assistance with obtaining necessary equipment, supplies, materials, or related
assistance or services for this project will also be offered to interested DBE suppliers and subcontractors.
Contractors and Subcontractors must register with D.I.R (Department of Industrial Relations) to bid on public works projects. To verify your status or to obtain a D.I.R number, please visit:
http;//dir.ca.gov/Public-Works/Contractors.html
Monterey Peninsula Engineering
192 Healy Ave
Marina, CA 93933
Phone: (831) 384-4081
Fax: (831) 384-5078
Contact: Etheline V. Cimatu, EIT