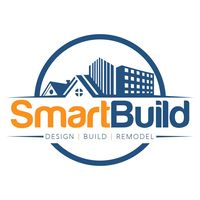 73 Lexington St, Newton MA 02466
Fx 800-232-1851 | Cell 408-409-9545
Smart Build LLC. is a General Engineering Contractor requesting quotes from qualified SECTION 3
subcontractors and suppliers who perform a commercially useful function for the following project:
Project Name: Exterior Railings Repair & paint
Owner: Dantes Community Partners Verona Apartments
Location: 4077 Warner Ave, Landover Hills MD 20784
Section 3 participation
Bid Date: 03/10/2023
Start date 04/3/23 end date 04/28/2023
Plans & Specs are available for review at our office. Please call to schedule an appointment.
Quotes for Services and Supplies requested for the following items for bid including, but not limited to: Construction Clean-Up, Exterior Paint Prep, Exterior Painting, Post Repair, Painting Material Suppliers.
Smart Build LLC is an Equal Opportunity Employer. We will assist with obtaining bonding, lines of credit, and insurance. The US Small Business Administration may assist you in obtaining bonding - please visit: http://www.sba.gov/content/contractors# for additional information, the local Small Business Development Center Network (https://www.marylandsbdc.org/) and/or the Minority Business Development Center ( www.mbda.gov). Subcontractors must possess a current contractor's license, insurance, workers compensation. Please let Smart Build LLC know if you plan to bid on this project by replying to this email or contacting Vanessa Villegas vanessa@smartbuildne.com or completing and returning the attached response form.
73 Lexington St, Newton MA 02466
Fx 800-232-1851 | Cell 408-409-9545