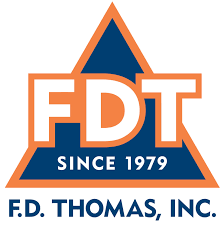 Is requesting quotations from all qualified DBE subcontractors and material suppliers for the following project:

Agency: Caltrans

Caltrans Project No.01-0E8404 Federal Aid No. ACST-P283(003)E

Project Name: CONSTRUCTION ON STATE HIGHWAY IN HUMBOLDT
COUNTY IN AND NEAR SCOTIA AND RIO DELL AT EEL RIVER BRIDGE AND OVERHEAD.
District-County-Route-Post Mile: 01-Hum-283-0.1
Project Description: Clean & paint steel bridge and rehab bridge deck.

Engineers Estimate:$3,610,000.

DBE Goal: 5 %

Time for Completion 190 Working Days

Submit quotes by NOON on bid date.

Contact our Estimator for more information or assistance.

Location: Humboldt County

Bid Date: Tuesday, October 17, 2017
This request includes, but is not limited to, the following:
LEAD COMPLIANCE PLAN PROGRESS SCHEDULE (CRITICAL PATH METHOD) CONSTRUCTION AREA SIGNS TRAFFIC CONTROL SYSTEM PORTABLE CHANGEABLE MESSAGE SIGN (LS) JOB SITE MANAGEMENT PREPARE WATER POLLUTION CONTROL PROGRAM TEMPORARY MULCH WORK AREA MONITORING (BRIDGE) CONTRACTOR?SUPPLIED BIOLOGIST (LS) BAT EXCLUSION DEVICES BIRD EXCLUSION DEVICES REMOVE ASPHALT CONCRETE SURFACING PREPARE CONCRETE BRIDGE DECK SURFACE TREAT BRIDGE DECK FURNISH BRIDGE DECK TREATMENT MATERIAL REMOVE PAVEMENT MARKER PAVEMENT MARKER (RETROREFLECTIVE) 6" THERMOPLASTIC TRAFFIC STRIPE (ENHANCED WET NIGHT VISIBILITY) REMOVE THERMOPLASTIC TRAFFIC STRIPE TRAFFIC MONITORING STATION SYSTEM MODIFYING EXISTING ELECTRICAL SYSTEM MOBILIZATION

Plans: Plans, specifications and project requirements may be reviewed at our office and contract documents are available from Caltrans at http://www.dot.ca.gov/des/oe/weekly-ads/specs-ntb.php?c=01-0E8404

Info: Estimators for this project are available to provide you with assistance to clarify any questions regarding the scope of work, including interpretation of plans, specifications and requirements, bid preparation and obtaining bonds, lines of credit, insurance and any technical assistance. F.D. Thomas, Inc may also assist in obtaining any necessary equipment, supplies, materials or related services. (Please note: F.D. Thomas, Inc may require Payment & Performance Bonds on all sub-contracts over $25,000 per Ca. Public Contract Code Sect. 4108. F. D. Thomas, Inc may pay bond premiums up to 1- ½% of contract cost. F. D. Thomas, Inc is a UNION CONTRACTOR. Any non-signatory subcontractors will be required to sign an agreement for trades covered under our agreements.
Requirements: By submitting a proposal, the bidder affirms that they have carefully examined ALL the bidding documents/Addenda and that from his/her own investigation, they have satisfied themselves as to the nature and location of the work. F. D. Thomas, Inc is willing to break down items into economically feasible packages and we are willing to break out any portion of work to encourage participation.
Insurance: As per our insurance requirements, your bid must include the cost of naming F. D. Thomas, Inc as additional insured; including completed operations coverage, include primary and Non-Contributing wording on your certificate of insurance and waiver of subrogation is required.

**ALL QUALIFIED APPLICANTS WILL RECEIVE CONSIDERATION FOR EMPLOYMENT WITHOUT REGARD TO RACE, COLOR, RELIGION, SEX, OR NATIONAL ORIGIN**

** F. D. THOMAS, INC COMPANY IS AN EQUAL OPPORTUNITY EMPLOYER**
F. D. Thomas, Inc
217 Bateman Dr Central Point, OR, 97502
Phone: 541-664-3010 Fax: 541-664-1105

MikeK@fdthomas.com